AKS series metal detector, not only to find gold, silver,not also for diamond
Crystal
2014-11-14 10:29:15
AKS series  metal detector, not only to find gold, silver,not also for diamond , help you on the top of your career.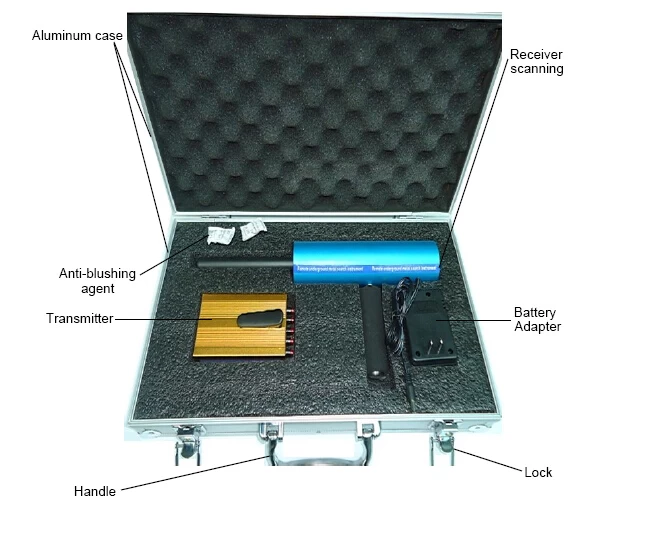 Specifications
1.  Product name: de kesa detective, metal detectors
2.   Search system: microcomputer CPU control and reflection
3.  conductivity
4.  Search range: 800M
5.  Detecting depth: 14M
6.  Energy: 12V 1600mAh
7.  Launch frequency: 5.6—6KHz
8.  Signal frequency: 360—440Hz
9.  Weight: 3.2KG
10.  Detection type: gold, silver, copper, precious stones
11.  Charging methods: this instrument has installed rechargeable batteries, direct access charger, can charge, charges time 10-12 hours.