Apple Watch or February Listed: Optical Measuring Heart Rate, Blood oxygen
Doreen
2015-01-29 12:43:43
apple watch or February Listed: Optical measuring heart rate,
blood Pressure
According to the latest news reporters get Apple iWatch or officially listed in February. Although there are a variety of wearable devices have become available, but most people look forward to than the Apple iWatch, and post show, it is not just a simple-called smart watch, it is a personal health assistant, with health, wellness function.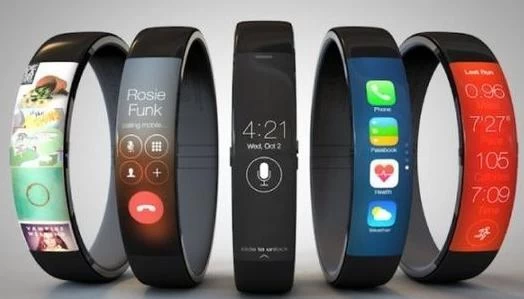 The main physiological measurement sensing technology in two ways: First, the use of light reflection, mainly for optical sensing measurement, can measure heart rate, oxygen index; the second is the use of electric potential, mainly for the electrode sensor measurement, metrics and more comprehensive ECG can be measured directly.
According to the domestic industry experts Sun Changxu exposed material, a friend of the supply chain revealed, iWatch Judging from the drawing uses photoelectric sensors.
In fact, this is logical, because there is only one hand to achieve photoelectric measurements, and then do the active measurement and remote monitoring, which is to do with Apple's big data on health trends coincide, so the key features at least initially iWatch a heart rate monitor, oximetry, ECG measurements currently I'm afraid not.
? Glucose measurement problems will not appear on the iWatch found digging through it, Apple has quietly recruited a technical director of blood glucose monitoring solutions developer C8 MediSensors of Wu Yeen - Bullock, vice president, and sensor hardware development company Senseonics Todd - Whitehurst. The two companies have developed a non-invasive blood glucose testing technologies and products.
But photoelectric sensors have many shortcomings, such as to emit light so the higher power, external light can interfere with the accuracy of information contained little uncomfortable to be close to the wrist easily, take up more space. If Apple to use this program, you must deal with these issues.
Currently on a global scale, mature photoelectric sensor solutions for smart watches are not many traditional programs also require major changes in the job. C8 MediSensors, Senseonics will launch optoelectronic measurement solutions, Silicon Labs is the just announced the industry's first single-chip digital suitable for smartphones and wearable products, UV index optical sensor IC, in addition to measuring the UV light intensity, but also to measure heart / pulse rate, oxygen saturation, bulk purchase price from $ 1.10.