a barbecue thermometer-- HB642 Bluetooth Barbecue Thermometer
Doreen
2015-01-04 18:44:45
Today we introduce a barbecue thermometer-- HB642 Bluetooth Barbecue Thermometer,

 

It is also a bi-metal thermometer, bimetal thermometer what is? I look again and you popularize knowledge:

 
Bimetal thermometer is a low-temperature field measurement instrumentation. Can directly measure the various production processes -80 ℃ - + 500 ℃ in the range of liquid vapor, gas temperature. Industrial bimetallic thermometer main element is laminated with a metal sheet with two or more multi-layered metal sheet consisting of the use of two different metals at different temperatures change the swelling degree of principle. Is based around a bimetal ring made of curved components. When one end of thermal expansion, driven pointer rotation, work thermoelectric power meter will show the corresponding temperature.

 
So how do barbecue thermometer?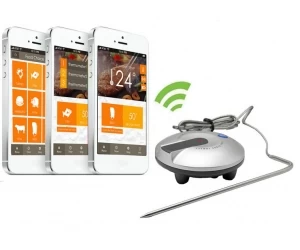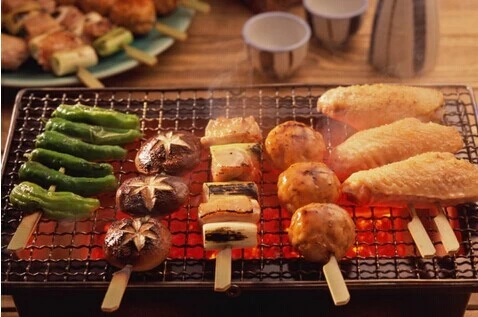 HB642 Bluetooth Barbecue Thermometer
can help our reasonable control barbecue furnace, so as to achieve what we want taste, many Western restaurants, chefs are using it, of course, their own time at home cooking, but also You can not lose chef craft, with a small thermometer, let us stay at home, enjoy a delicious DIY.
This thermometer is not only used as a barbecue, cooking many dishes in time to brew coffee or other drinks, we can also use it to test the temperature, so as to achieve temperature control we need to make the food taste better.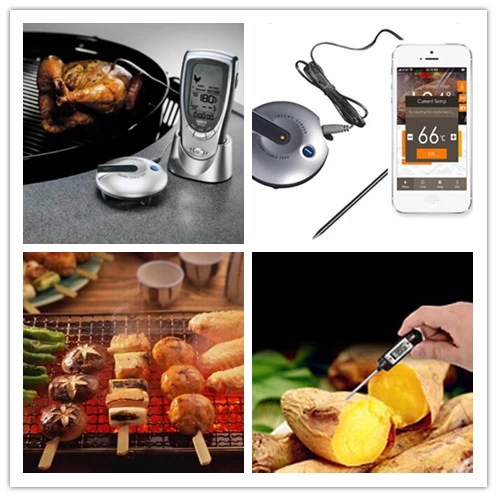 HB642 Bluetooth Barbecue Thermometer  Barbecue thermometer, small barbecue expert
We often go to the West to a restaurant, every point steak, the waiter always asked us a bit familiar, which determines the steak taste and taste, while enjoying delicious, do not we will be craft chef and cooking skills impressed, so delicious steaks, just the right taste is so right, let's gourmet Kitchen chunks.
To know a tasty grilled steak, we must have good ingredients and spices outside the control of heat is very critical, then a little more old, curbing it is not enough, how to control this heat, still not the experience alone. 
At the same time HB642 Bluetooth Barbecue Thermometer is a good food thermometer, thermometer tea drinks, fruit desserts thermometer, exquisite workmanship! Can be intuitive, accurate and fast measurement cooking, heating, thawing food and beverage temperature responsive.