KL-107, Pen type PH meter help you measure the water solutions.
PH meter is a device used for potentiometric pH measurements.
PH is one of the most important parameters of the water solutions. Kinetics and equilibrium of virtually every reaction occurring in the water solution depends on the solution pH, and these reactions are not only responsible for a typical chemical applications (like compound synthesis), but also for the way plants absorb nutrients from the soil, water animals grow their shells, our bodies regulate breathing and so on. In the case of biological systems pH change in the range of few hundredths can have a significant effect. That in turn means knowing pH of the solutions is usually very important if we want to control the situation. In fact pH is probably the most often measured property of water solutions, in a laboratories, factories and in the field., with millions of pH meters sold yearly throughout the world.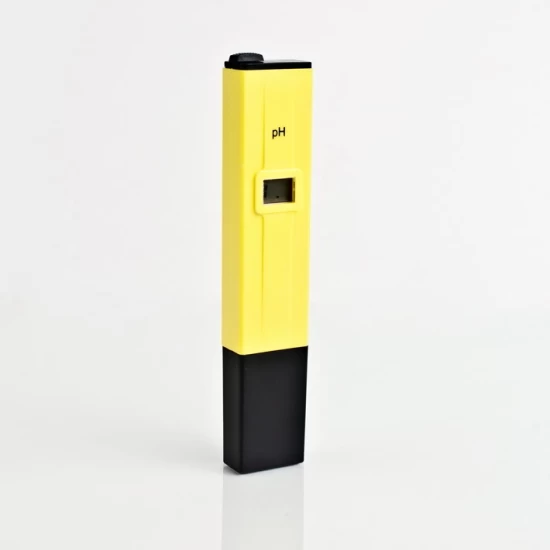 Specification:

measuring range: 0.0-14.0pH
Accuracy: ±0.2PH, ±0.1PH(20°C)
Resolution: 0.1PH
Operating temperature: 0-50°C
Temperature compensation: 0-50°C
Plug: fixed electrode
Power supply: 3x1.5V ( AG13)
Dimensions: 150mm x 29mm x 15mm
Weight: 51g
Operation
1.Remove the protective cap.
2.First rinse the electrode with distilled water, and suck it with filter-paper.
3.Turn on meter by 'ON-OFF' switch located on the top of battery case.
4.Immerse the pH meter electrode in the solution to be tested.
5.Stir gently and wait unit the display tabilizes.
6.After use, rinse the electrode with water to minimize contamination. Switch off meter.