Recommending a New Product:DM300 High-Frequency Moisture Meter
Alice
2015-05-04 17:59:16
Recommending a New Product:DM300 High-Frequency Moisture Meter,Soil  Test Meter
High Frequency moisture meter DM300
is used for measuring moisture content of soil ,silver sand, chemical combination powder, coal powder and other powder materials. It applicable of chemical industry and other relevant industry.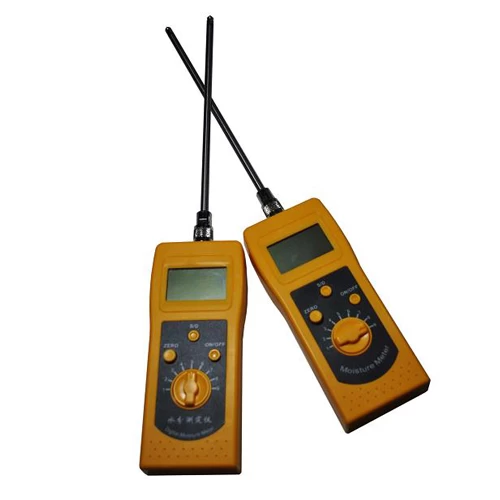 Use step
1.hand-held instruments, the sensor probe is screwed into the socket body.
2. the power switch ON / OFF is pressed, the LCD screen on the digital display is within 00.0 ± 0.5. As not within this range, you should slowly adjust the zero knob (ZERO), the figures show within 00.0 ± 0.5 can be. Key S / D can be switched single and double precision.
3. inserting a probe into the measured object, making good contact with the measured object probe, to be numerically stable, a digital display that is detected by the moisture value thereof.
4,.numerical check: When the measured value error, turn the dial. Such as: the measured actual moisture content of 15% was with 7-speed tests showed a value of 14%, the dial is rotated clockwise, so that the display shows 15%, look at the dial position is referred to several, similar measure later that is the position when selecting materials. If the value is greater than the actual value of water, the dial counter-clockwise, so that the actual value reaches the water content value; the same note of this position, after No calibration can be.