China week: Football dreams and lessons from Zhou
Sandy
2015-01-28 18:17:19

China week: Football dreams and lessons from Zhou

This week, a lesson from Chinese football fans in setting expectations at rock bottom so that you can be pleasantly surprised by reality.
Asian Cup hosts Australia trounced China in the quarter finals on Thursday night, but not before the team had astonished their downtrodden fans by winning three qualifiers.
One of the country's richest men was also doing his bit this week for China's football dream this week.
As he posed for photos with the famous red and white shirt, Mr Wang said he wanted to provide young Chinese players with exposure to top-tier football.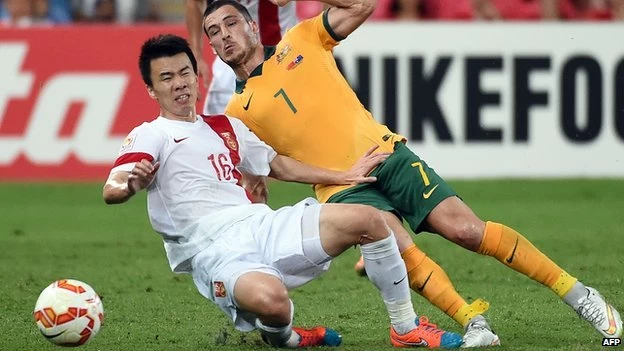 Atletico have promised to help draft a plan for the grassroots game in China.
Of course, buying a stake in a big-name football club is a habit for the super rich everywhere in the world, but it doesn't hurt that President Xi Jinping is a big fan.
With the Ministry of Education now pushing to get football into the timetable in mainstream schools and football academies proliferating it seems everyone's pulling together to get this part of the China Dream on track. 

                                                                       WALCOM INT'L INDUSTRY LIMITED