You need a good themometer TP101 for barbecue
Sandy
2014-11-12 15:33:03
    BBQ is a good activity in people's life, it's becoming more and more popular, TP101 MINI Digital Food Thermometer will help you when you are BBQ. It have a wide range of USES, to barbecue food, born achievemenst hot drinks etc, temperature control, baby milk, bath temperature measurement, and the refrigerator container, flowers and grass growing environment, laboratory project applies; temperature controlling etc.
    With unique memory function, can memorize last measure temperatures, and in the boot automatically.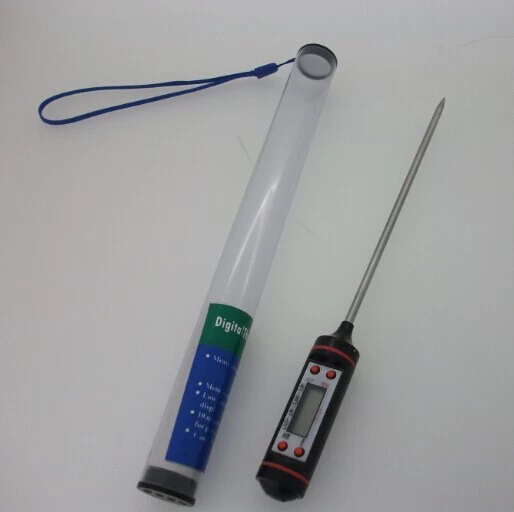 Specifications


1. Temperature range : :-50℃~+300℃(-58℉~572℉) 
2. Resolution : 0.1℃/℉
3. Power : supply :1.5v
4. Memory of last measure
5. Low battery sensation and display
6. 15 minute autoshutdown for power saving ( option )
7. ℃ and ℉ display selectable          
TP101 MINI Digital Food Thermometer
 is your best choice in your life !