7825P Moisture Meter tester ,wood moisture meter
MC 7825P,is widely applicable of wood fiber materials, wooden articles, Chinese traditional medicine, tobacco, cotton paper, building, soil and other fibre materials.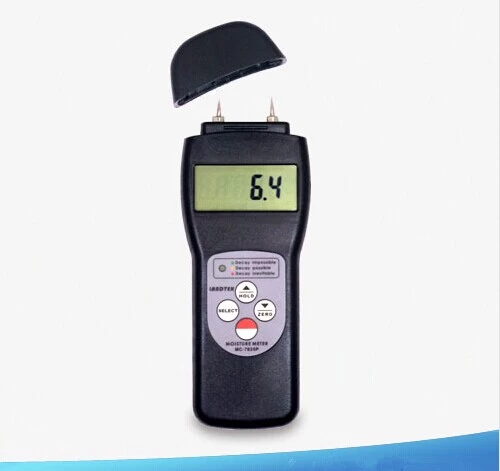 Feature
* Measure the moisture of sample by testing the conductivity between two pin probes.
* Two presentations, digital display and color coded LED indication.
* Use "USB data output" and "RS-232 data output" to connect with PC.
* Provide "Bluetooth ™ data output" choice.
Pin Type Code:
Moisture Meter Wishlist:
Accessories
Standard Accessories:
 1. Main Unit
 2. Carrying Case
 3. Operation Manual
Optional accessories:
 1. Moisture Standard 18 %
 2. USB, RS-232C data cable with software
 3. Bluetooth data out put with software