Pen salimeters
Sophie
2014-10-10 10:59:35
Salt, being an indispensable substance of our daily life, is an absolutely essential ingredient in most processed food, According to reaserch, eating too much salt, will cause high blood pressure, on the otherwise, consuming too little salt, which means too little sodium , also can make people ill.The salimeter of our company, simple to operate, is suitable for health care in common families.
Performance and Specification .

Object tested:Aqueous solution (food / water, etc.) 
Measuring range:0.3%~1.5% 
Measuring accuracy:± 0.15% (0.0%~0.7%) 
Applicable temperature range: 0 ~ ℃ 
Power input: 4 × 1.5 = 6V LR44 × 4 
Working current: MAX 20mA 
Dimensions:270 × 34 × 20 (mm) 
Weight:Approx. 65 g 
Calculation formula:salt content = total mass × concentration 
Example:One cup of solution has the mass of 150g, with the concentration of 0.5% 
                             150g × 0. 5% = 0.75g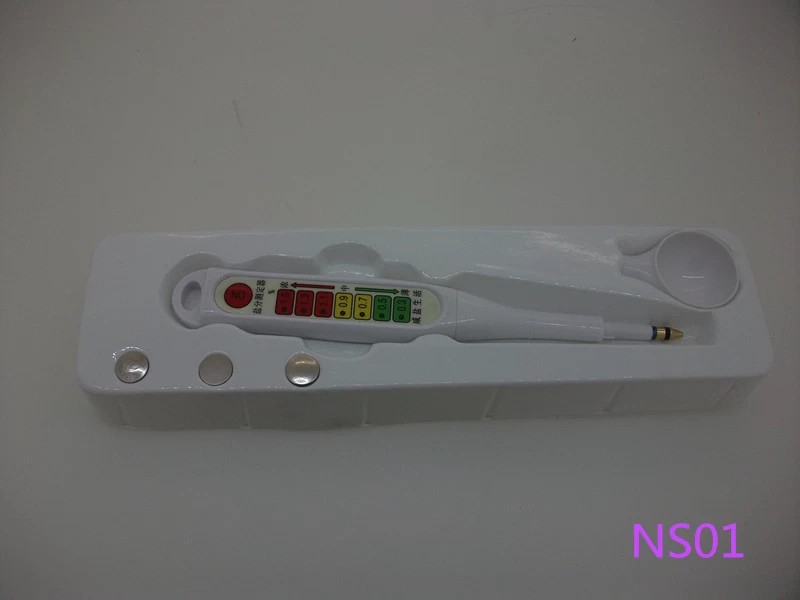 Performance and Specification .
Object tested:Aqueous solution (food / water, etc.)
Measuring range:0%~2.0%
Measuring accuracy:± 0.15%      (0.0%~0.7%)
Applicable temperature range: 20℃ ~ 80℃
Power input: 4 × 1.5 = 6V     LR44 × 4                             
Working current: MAX   20mA         
Dimensions:270 × 34 × 20 (mm) 
Weight:Approx. 65 g    
Calculation formula:salt content = total mass × concentration
Example:One cup of solution has the mass of 150g, with the concentration of 0.5%
                             150g × 0. 5% = 0.75g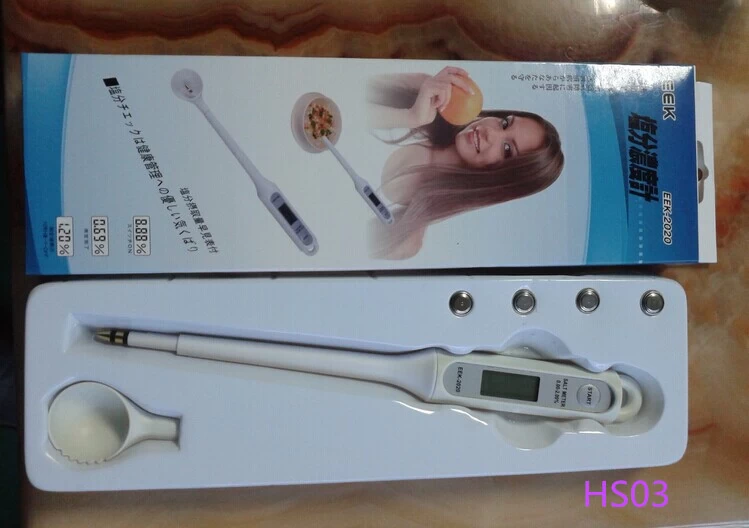 In case you need to know more, please do not hesitate to contact us, come to our website"www.meter8.com"or click here: http: //www.meter8.com/products/Salimeters.htm