Asia's largest scientific instrument exhibition will be held in Beijing
Doreen
2014-10-24 14:47:29
As a pillar of economic development, strategic important force, scientific instruments to promote economic development, science and technology, public safety, national defense construction is playing an increasingly important role. Eleventh China International Scientific Instrument and Laboratory Equipment Exhibition (referred CISILE2014) will be held in China International Exhibition Center 2014, as the strongest in Asia specialized high degree of internationalization The scientific instrument display platform, CISILE will continue to "high-profile, large-scale, high rate of return exhibitors' exhibition purposes, the service industry enterprises, help enterprises rapidly. The exhibition uphold social services, service enterprises, service user's purpose, for the rapid development of scientific instruments industry enterprises to build more good showcase platform for domestic and foreign customers provide a richer understanding of the product technology, to carry out cooperation and exchange services platform.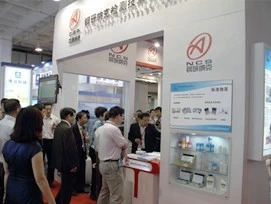 CISILE2014 based in Beijing, radiation-detector, Asia, and the world, is a multinational preferred platform to develop the Asian market, domestic enterprises into an important channel for the international stage. After a decade of precipitation, CISILE has become one of the world's largest scientific instrument exhibition, enjoy a high reputation in the industry, known as "China Tech's first exhibition." Decades, CISILE to promote the exchange of scientific instruments industry international trade, cooperation has played a positive role.
CISILE2014 based on our current state of scientific instruments industry, to promote industrial development
As China's industrial transformation and upgrading, energy conservation and consumption reduction, the development of strategic emerging industries, scientific instruments industry ushered in unprecedented opportunities for development. On the one hand benefit from, industry, China's economic and social development needs; the other hand, the development of scientific instruments showing their new situation; for the development of scientific instruments industry provides a huge space.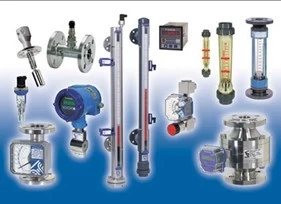 Economic, industrial and social development needs to accelerate the pace of scientific instruments, industrial development, especially the development of high-grade area, but affected by the weak economy at home and abroad, instrumentation market also affected to some extent. Despite slow growth in sales year on year, the chain growth rate fell, and even individual industry segments also appeared chain of negative growth phenomenon, but the overall prospects of scientific instruments industry. In wind power, nuclear power, networking, smart grid, high-speed rail and rail transportation and other emerging industries, our scientific instruments industry plays an important role in expanding the market. In addition, the development of modern scientific instruments industry itself presents new features, including digital, intelligent, information, etc., for our scientific instruments industry provides unprecedented opportunities for development. If you want our country to seize the high-end scientific instruments, cutting-edge products on the market, it is necessary to promote the development of intelligent instrument to enhance innovation capability, strengthen self-developed core components, high-end product performance development.
CISILE 2014 will bring together the world's scientific instruments industry, new technologies, new products, new achievements, an exhibition area of ​​more than 25,000 square meters, more than 600 companies from over 30 countries and regions participating, the exhibition for enterprises to build a mutually reinforcing mutual exchanges and trade cooperation platform, a strong impetus to the healthy and rapid development of China's scientific instruments industry.
Follow the development trend of China's scientific instruments industry, industrial upgrading guide
With the continuous development of science and technology, the development of scientific instruments industry also began to follow the pace of the information age towards a networked, intelligent era. Coupled with advances in computer technology, network technology and modern scientific instruments industry will expand the PC and workstation-based, through the formation of a network to form a practical control system, improve production efficiency and sharing of information resources direction. Experts pointed out that the miniature, multi-functional, artificial intelligence, networking and other trends in the development of scientific instruments industry.
        2014 China International Laboratory Technology Development Forum", "China testing machine technology exchange" basis, planning the broader range of academic exchange activities and workshops in the industry, designed to our scientific instruments manufacturer accurate grasp of market developments, encouraging enterprises to implement brand strategy, enhance the international competitiveness of China's scientific instruments industry, to guide our scientific instruments industry, industrial upgrading, and further promote our instruments high precision and advanced development.