DXJ-330 Digital Arm Blood Pressure Monitor
alice
2014-10-23 11:56:14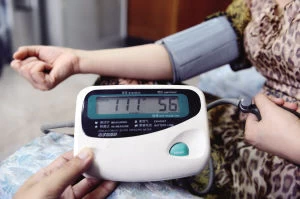 Sphygmomanometer, Blood Pressure Monitor, Blood Pressure Meter .
Blood pressure measurement, Blood pressure gauge. 
Arm Type Fully Automatic Blood Pressure Monitor
Digital Sphygmomanometer Blood Pressure Monitor Meter of Medical Surgical Equipment Promotion Gift
Arm Type Fully Automatic Digital Blood Pressure Monitor, blood pressure meter
New Digital Blood Pressure Monitor With Measuring During Inflation Technology
Accurate and Short Time Measuring Blood Pressure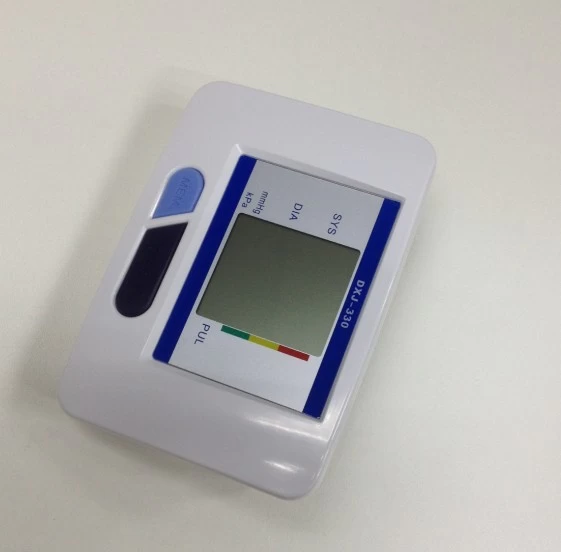 Specifications
1.  Measuring method: Oscillometric method
2.  Measure-during-inflating

 
3 .  SYS, DIA and Pulse display in the same time.
4.  One button operation, Fully-Automatic

 
5.  The measurment result will be display when Puff over, shorter time measuring.
6.  WHO Classification Indicator.

 
7.  Accuracy: ± 3mmHg for blood pressure, ± 5% for pulse
8.  Measurement range: 40~240mmHg
9. Memory: 60 groups measurements

 
10. Automatic power-off for energe saving.
11. With DC Interface for AC adapter
12. Nylon cuff with D-ring.
13. Err indication function
14.  Corrugated color paper box with inner gift bag.